We have an opening for a European Patent Attorney at our Northampton office. The position is office based for at least 3 days per week.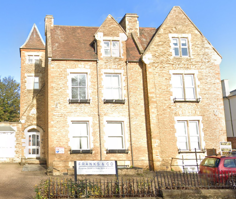 The position is a traditional patent attorney role dealing with a wide range of clients from microbusinesses through to £10m - £100m and above turnover and foreign agency work.
Attributes
UK Registered Patent Attorney
European Patent Attorney
National of a member state of the European Patent Convention
Degree in an Engineering or scientific subject and/ or equivalent experience working as an engineer.
Full use of Microsoft 365 package, Word, Excel, Outlook, PowerPoint, Dynamics 365, video conferencing platforms e.g. Teams, Zoom.
Conscientious and willing to learn new systems
Business development is an essential part of the role
Accuracy, diligence, good client service and fast response times are paramount to this role.
The position is autonomous as an individual contributor, with full responsibility for case management and client management on your own casework and client base. You will be providing detailed advice directly and promptly to clients. You will be responsible for managing
the costs on each file you manage.
The role involves acting as General IP counsel across the full range of intellectual property matters to a portfolio of clients who are not large enough to have their own in-house IP general counsel or in house patent attorney, and who require advice on all IP matters. You will be responsible for managing and performing the full lifecycle of rights comprising:
Finding and originating new patent, trade mark and design applications;
Searching & drafting patent applications;
Prosecuting patent applications through to grant at the UK, EP, WIPO & foreign patent offices;
Infringement & validity advice;
Enforcement and defence against infringement, licencing;
Portfolio management;
IPEC, UK High Court, Unified Patent Court
The role will be suitable for those with a strong commercial outlook willing to develop clients, develop new business, and increase overall fee income and who have an aptitude for pricing and cost management on a per-file basis. Those who enjoy and are successful at seeking
direct foreign client work are particularly suitable.
Competitive salary, employer pension contribution, healthcare package and performance related bonus. There is the opportunity to acquire an equity shareholding in the firm based on defined and transparent objective personal performance criteria.
Candidates applying via a recruitment agency will be at an agency fee disadvantage compared to those applying direct.
CV and enquiries to: lyndsey.nistor@franksco.com